The Current State of Energy
Three major market issues have caused a full doubling of energy costs:
1. A political focus on Green Energy
2. The Russian war in Ukraine
3. The ongoing after-effects of winter storm Uri
It's been over a decade since we've seen this much volatility in the energy market. Historically, what goes up must also come down.
This natural gas chart reflects how quickly prices have escalated in the first 6 months of 2022. Just three years ago, West Texas natural gas prices were trading below zero – and being flared – because there was too much surplus and nowhere to put it. Things move quickly in the energy market.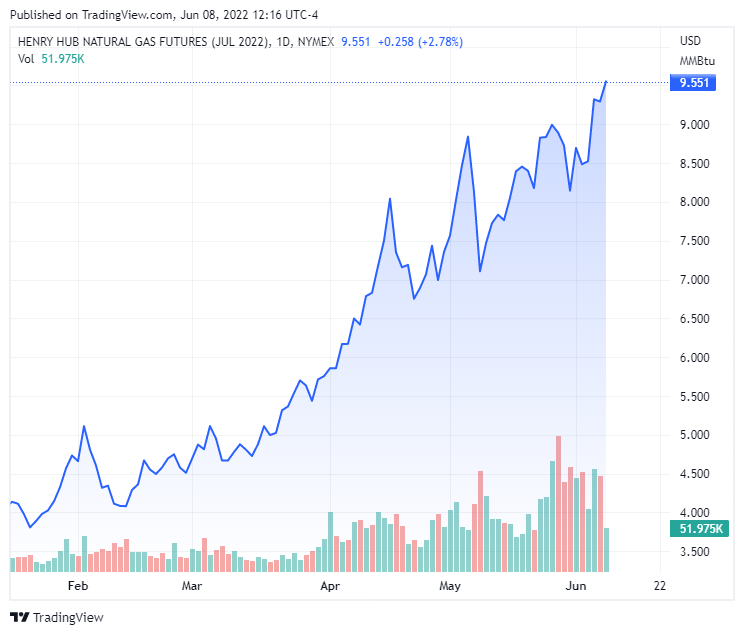 How much pain can you afford in the near term and how will you mitigate risk in the current market?
We are working with partners every day to help answer that question. Everyone has a unique situation. Let's talk about available options and potential scenarios to help mitigate your risk and uncertainty.
If you have an energy agreement due to expire in the next 12-18 months, let's discuss your next energy position now.
Call, text, email, or if it's convenient, access an appointment calendar here to quickly schedule a time to talk about your options.